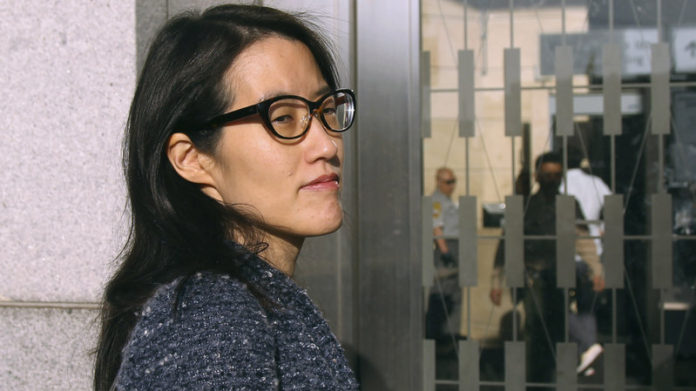 Ellen Pao, a former partner at Silicon Valley venture capital firm Kleiner Perkins Caufield & Byers, says women were excluded from all-male meetings at the company and denied seats on boards. The firm says she was fired for poor performance.
When the venture capital firm that funded Google and Amazon fired Ellen Pao in 2012, it said it let her go because she didn't have what it takes.
Pao disagreed — and sued her former employer, Kleiner Perkins Caufield & Byers, for gender bias and retaliation. The trial, now underway in San Francisco, is providing a rare look into allegations of sex discrimination and the world of venture capital.
In court, Pao's attorneys have presented performance reviews that describe Pao as too quiet, too aggressive and lacking people skills. But they've also shown the jury reviews of male colleagues who received similar feedback — but the male colleagues were promoted.