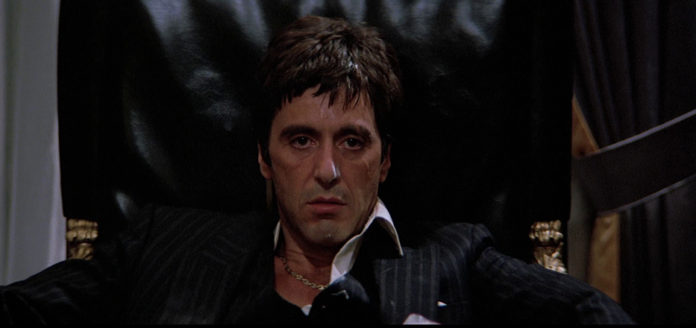 Universal has decided to move forward with a remake of the classic rags-to-riches saga and enlisted Straight Outta Compton writer Jonathan Herman to pen the film.
Immortalized as one of the greatest rise to power tales in history, the bloody crime thriller has had two versions in the past, including the original with Paul Muni as the gun-toting capo in 1932, and the famous 1983 version starring Al Pacino as the man, myth, and legend Tony Montana with Brian De Palma and Oliver Stone on board as directer and writer, respectively.
Now, according to The Hollywood Reporter, a modern-day remake is in the works with Pablo Larraín, winner of the Berlin International Film Festival's Jury Grand Prix for "The Club," on as director. The new "Scarface" will be set in Los Angeles with the plot centered on exploring an immigrant's rise in the criminal underworld.