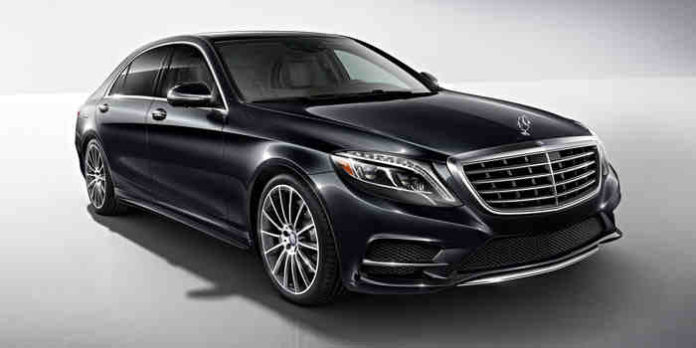 Mercedes-Benz was truly one of the key attractions in the 2015 Geneva Motor Show. It's thanks to its Mercedes-Maybach Pullman, and other vehicles that debuted in the big auto event.
The brand further gained attention when its flagship car, the Mercedes-Benz S-Class, received an award in the show. The latest S-Class gained recognition for being the World Women's Car of the Year for 2014.
According to Stuff.co.nz, 21 judges secretly voted to determine which car will receive the prestigious award. One of them was Sandy Myhre, the founder of the awards, plus women auto journalists and motoring experts. Among the features considered in the judgment were the style and appeal, comfort, drive quality, "wow" factor, and value of money. Of course, these elements were decided based on a woman's standpoint.
The Mercedes-Benz S-Class came up on top in the results. Then, number two and three in the rankings were the Audi A8 and Tesla Model S, respectively.
Sue Baker, one of the judges, praised the Mercedes-Benz S-Class for having all the characteristics that a woman loves in a car. She expressed her admiration of the model's over-the-top driving experience, unmatched safety features, high standard of comfort, and superior build quality. All these within a reasonable price.
Mercedes S-Class: The Epitome of Excellence
Over the years, the Mercedes-Benz S-Class embodied the best that its maker has to offer. That is the reason why it has chosen as the flagship model of the three-pointed star brand. From it emerged different versions, and lately, it has carried on the legacy of Maybach through the new Pullman, which was unveiled in Geneva.