The Apple Watch has at last been announced, encouraging people everywhere to take stock of their wrists and decide if they want to adopt yet another addition to the Apple pantheon. Make no mistake, the Watch is huge step for Apple – but do you want to buy one? Here are the facts:
When does the iWatch come out? The Apple Watch will be available to buy on April 24, 2015. However, given the traditional furor that happens with new Apple releases, you may want to go ahead and preorder, which you can do on April 10.
How much will the iWatch cost? It depends. Do you want the standard version? It will set you back somewhere between $549 and $1,049, depending on what features you want. The less expensive models run between $349 and $399. The super-elite versions will set the iWatch price between $10,000 and $17,000. All told, there are around 38 different hardware configurations for the Watch.
Features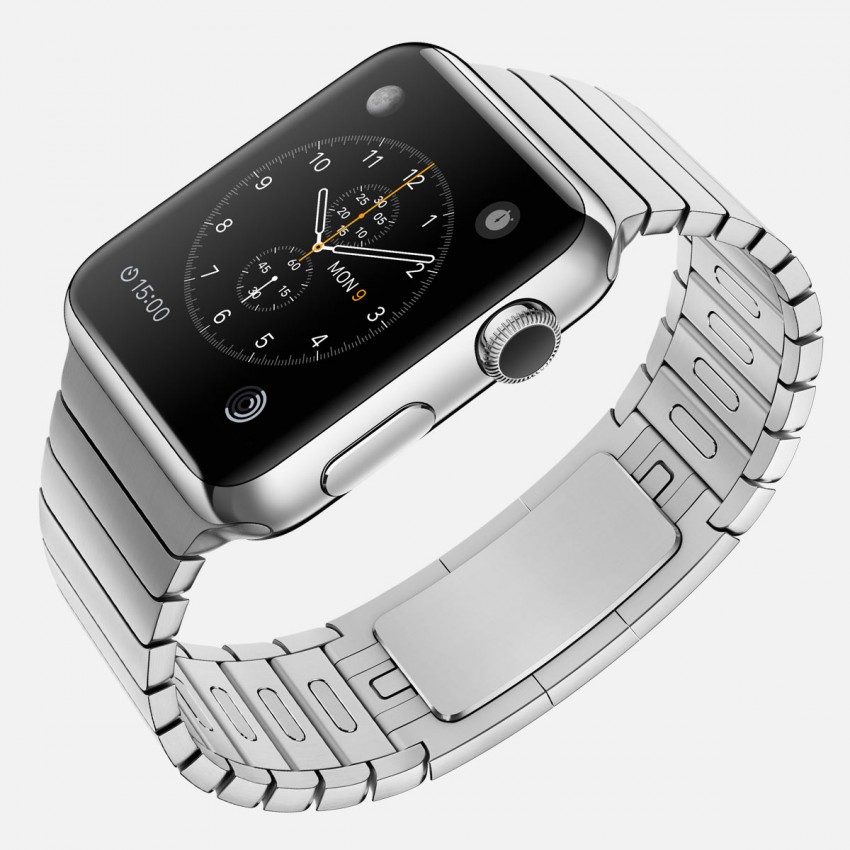 Before, all we had was a few general ideas about the Apple iWatch concept. Now we have official details on what this smartwatch will look like. Let's take a look at some of the most exciting and important Apple iWatch features.
1. 3 Different Options
The Apple Watch comes in three different flavors, depending on what you want it for and how deep your pockets go. The standard Watch comes with a stainless steel or black steel band so that it can pass more easily as a normal watch, along with a new Apple addition called Sapphire crystal that is supposed to be super-durable and scratchproof. The second option is the Watch Sport. This is the cheaper model, starting at $349, and while it does not have the fancy crystal or stainless steel bands, the price is much more attractive and the bands on this Watch are a lot better for working out or health monitoring at night. Finally there's the Watch Edition, which comes with an 18-karat gold and other super-special features designed especially for those who really want to pay at least $10,000 for a smartwatch.
2. Sketching and Taps
Apple has been smart when it comes to showing the unique ways that a smartwatch can be used which a phone cannot mimic as easily. For example, you can sketch a quick design – presumably hearts and smiley faces will be common – and then send it to another person, who will see it sketched out on their Apple Watch surface. Or you can send a tap which the Watch can translate – sort of like a real-world Poke, or possibly a way to Morse Code your friends. And let's not forget about that ability to share your heartbeat with someone else: The tweens will love it.
3. New Touchscreen Dynamics
The Sapphire crystal of the standard watch is not the only way that Apple has updated its touchscreen. The Watch touchscreen features tech that can interpret your fingers in all-new ways. Specifically, it can tell if you are just lightly touching the screen or if you are pressing down a little harder. Presumably this opens the door for a whole array of commands based on pressure. It's a very neat feature, and we can't wait for it to show up on other Apple screens – fingers crossed. Interestingly, the Apple iWatch waterproof features will also keep it sweat and rain-resistant.
4. A New Processor
Apple is keeping its Apple Watch hardware very close to the chest, but they have revealed a few exciting details about the processor that the Watch uses. It turns out that Apple isn't repurposing or redesigning any of its other iPad/iPhone chips for the Watch. The company has built a new chip from the ground up, called the S1, and apparently it isn't using Samsung at all for this processor, but a different Korean company. Exciting!
5. Apple's App Collection
Apple had preloaded plenty of options on the Watch, and many are quite impressive. You can explore them in a neat little interactive advertisement Apple has set up, but suffice it to say a lot of thought has gone into these apps. The fitness rings are a handy way to keep tracking of your activity at a glance. The camera app is fun for selfies and group photos. The stopwatch is surprisingly utilitarian. There are also a lot of brand-specific apps from companies like American Airlines, Citibank, and Target that are working to find innovative ways to use a smartwatch.
6. Battery Life
Just like its gold karats, the magic number for the Apple Watch's battery life is 18. That's 18 hours for normal use, which means you have a full day before you have to recharge. Apparently running all those new, inventive apps comes at a cost – if you want an Apple Watch, you'll have to get use to charging it up every night. Also, it's worthwhile to note that the Watch uses a different charging mechanism from other Apple devices, a MagSafe cable that makes charging less interchangeable than with iPads/iPhones.
7. Storage
Yes, the Apple Watch does come with storage, but it's not exactly excessive. The Watch has 8GB of general storage, which can probably be used for more apps and maybe some exclusive content like saved photos. There's another 2GB that is set apart for music downloads, enough to load up some of your favorite tunes or possibly a whole lot of Watch ringtones.