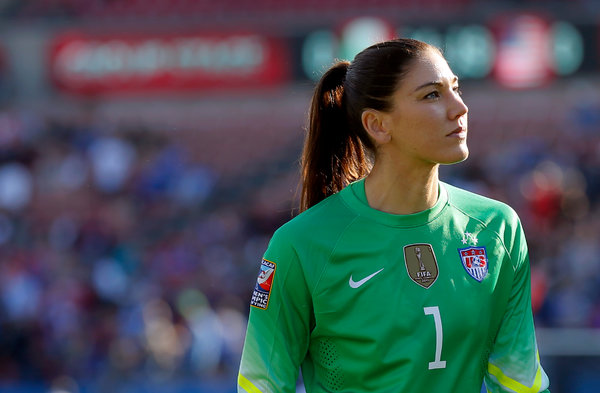 How confident is Scott Blackmun, the chief executive of the United States Olympic Committee, that the Zika virus will not ruin the Rio Olympics or render them unsafe for athletes, workers and spectators?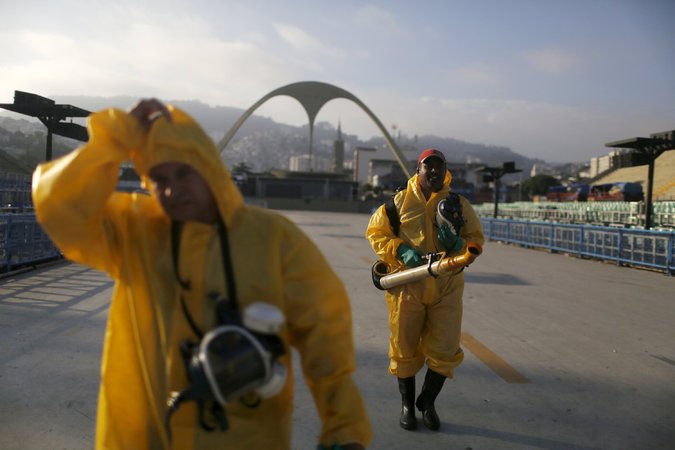 Just last week, even though the number of people reported to have the virus in Brazil has topped 1.5 million and the World Health Organization has declared Zika a global health crisis, Blackmun bought tickets for his family: three children, who are in their 20s, and his wife.
"The risk is real, but I don't think that risk is high enough for me to cause me to change my travel plans," he told me in a phone call Thursday. "I'm telling you right here and right now, I think our mission is to support our athletes as they compete in the Olympics. As long as we have athletes who want to go, we will support them."
Credit: 

Tony Gutierrez/Associated Press 
There is no question that many athletes don't want to miss the Games. They want to go, and they are pushing to go, despite the many unknowns of Zika, which so far have been highlighted by warnings to pregnant women about the possibility of birth defects in their unborn children, or children they may have one day. A new study by the medical journal The Lancet said Zika might lead to the neurological disorder Guillain-Barré syndrome, which can cause temporary paralysis and, in extreme cases, death.
Those concerns are more than enough for some athletes, including the United States goalkeeper Hope Solo, to buck the prevailing feeling and say that they will consider skipping the Rio Games if they feel their health will be at risk. In speaking out, Solo, a prominent member of a prominent Olympic squad, may be showing more leadership than Olympic organizers, who seem to be dismissing what can be excruciatingly personal, unquestionably private concerns.
It is bold of Solo to speak up, but other athletes and staff members who make up the Olympic traveling army — the family, friends, sponsors and journalists — might not be comfortable making such a public declaration. What of the borderline Olympian, not yet on the team, or an athlete in a less prominent sport?
The volleyball star Kerri Walsh-Jennings competed at the London Games in 2012 while she was five weeks pregnant. If she had learned that on the eve of Rio 2016, and chose to skip the Games, few would have criticized her. But if a different athlete, in a different sport, decides to back out, it may put that person in an extremely uncomfortable position, caught between real concerns about the consequences for teams, and teammates, and even corporate sponsors who may have bankrolled the road the Rio.
To someone like that, Blackmun's confidence may be reassuring. But what if his words still don't calm their nerves? Real-life consequences, both personal and professional, make the Zika issue much more worrisome, and the decision to speak out much more fraught, than Olympic organizers are suggesting.
It just doesn't seem like a proper lead-up to an Olympics if there isn't the possibility that the Games will be a disaster. In Athens in 2004, in London in 2012 and in Sochi in 2014, it was the specter of terrorism. In Beijing in 2008, it was air quality. So, from an athletes' perspective, it can be easy to look at this Zika issue and not even flinch.
The swimmer Michael Phelps told The Associated Press this week that his fiancée — and even his infant son, who is to be born in May — will attend the Games to watch him compete. "We're not worried about it," he said of Zika.
Credit: 

Alex Menendez/Getty Images
Phelps's attitude might seem cavalier, but no one can expect athletes who are as focused on their sport as he is to be influenced by a health scare. His fellow Olympic gold medalists Katie Ledecky and Missy Franklin said this week that they also had no concerns about Zika, and felt confident that the U.S.O.C. would do everything it could to keep them safe. Two sailors expressed the same thoughts to my colleague Christopher Clarey recently.
Blackmun assured me that the athletes are right, that the U.S.O.C. is not taking the threat of the Zika virus lightly. The Olympic committee on Friday created a medical advisory group to evaluate the risks of Zika and to provide updates on the best way to keep athletes and Olympic staff safe.
So far, according to Dr. Bill Moreau, the U.S.O.C.'s managing director of sports medicine, the athletes will be armed with bug spray before they leave for Rio. Dr. Moreau also told Congress recently that the U.S.O.C. was considering pretreating its teams' clothing with insecticide and issuing bed nets to keep the mosquitoes at bay.
All of that, Blackmun said, would be to create "the safest environment" for the athletes, to "minimize the risk."
Not even once, Blackmun said, has anyone at the U.S.O.C. considered what would happen if the Zika crisis worsened, or if health officials suggested that Americans restrict travel to Brazil because of it. There has been no talk of relocating the Olympics, as FIFA once did with the Women's World Cup, which was moved to the United States from China in 2003 because of the SARS outbreak.
"I am unequivocally telling you that there is no Plan B, that I'm aware of," Blackmun said. "It's just too big an event. It's a multisport global event and it requires too much planning. Even if it were two years out, I don't think we can do it."
It's the Olympics, and the people involved in it are wired to think positively. As in, there's positively no way that Zika will crash their party.
It's an admirable attitude. Using preparation and education, the U.S.O.C. can only forge ahead. The problem is that Zika is forging ahead, too.
It could be time to at least start sketching out a backup plan.