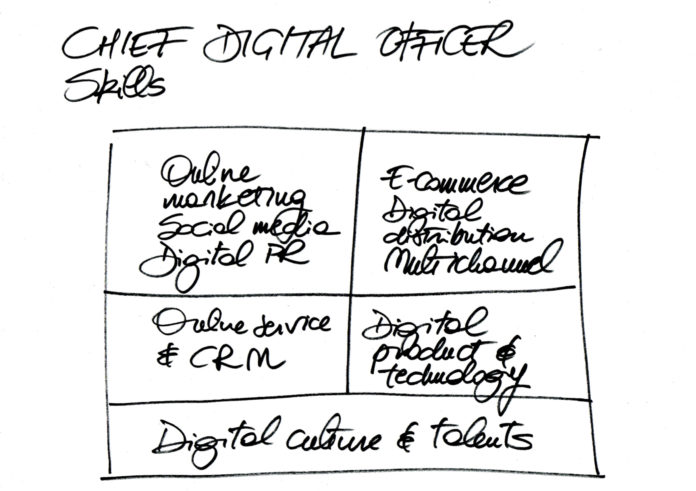 It seems reasonable to feel like women aren't getting nearly their due when reports show that only about a quarter of computing jobs are held by women today. Even worse, that's down from a year ago, when it was more than a third. And several media sources reported heavy disappointment when the jury voted in favor of Kleiner Perkins in Ellen Pao's gender discrimination lawsuit against the venture capital firm calling it "another blow to women in tech."
So what's going on? Are women doomed to a shrinking presence in tech? Will we see equal representation of women in engineering and science jobs the way we do in human resources and marketing?
As CEO of a big data startup in Austin, I remain hopeful. I think we have good reason to anticipate a brighter future for women in technology. And I think it's going to come in part from the growing connection between marketing and technology that I've written about here in the past.
The light at the end of the tunnel
The news these days is definitely not all bad. Even in Ellen Pao's case, some are seeing the highly publicized case as a victory in that it has brought much needed attention to the issue of gender discrimination in technology.
Looking at other recent headlines, USA Today reported that women were a major force at last month's SXSW Interactive conference here in Austin. And then you hear about the efforts of people like Reshma Saujani, who started Girls Who Code, and Girl Scouts CEO Anna Maria Chavez, who has been a huge advocate of STEM education for girls.
This is really important in a world where low female participation in tech seems to start at a very young age. Fortunately, these organizations are just a few examples of efforts today to make sure the next generation of women has the best possible chance to turn this situation around.
I'm very excited by that news, especially in light of another trend that I think bodes extremely well for the future of women in technology. I'm talking about the increasing importance of digital technology today, and specifically the rise of the Chief Digital Officer, or CDO.
The rise of female CDOs in tech
The Chief Digital Officer is one role where women are outpacing men by two to one, according to a FierceCIOarticle citing research by Gartner , which also notes that the number of CDOs who are women has been growing dramatically every year. There are certainly some prominent examples, including Rachel Haot, CDO for New York State (and previously the City of New York), who was chosen Chief Digital Officer of the Year in 2014 by the CDO Club. Others include Jessica Federer at Bayer , Linda Avery of the Federal Reserve and Julie Bornstein, who holds the positions of both CMO and CDO of Sephora .
I had the pleasure of meeting Julie Bornstein recently, and I think her dual role of CMO and CDO speaks to what I mentioned earlier in this article about the connection between marketing and technology. CDO is the role that bridges those two disciplines, in that digital and data are two aspects of technology that have become tremendously influential in marketing today. It's sort of a cross between the two that brings together a field where women already have a prominent presence with one where they have yet to make significant inroads.
Where do we go from here?
So what can companies today do to make sure women make those inroads into technology? We have to do a better job of filling tech roles with women — as our federal government has done by making Megan Smith the United States Chief Technology Officer. But there has to be more. At Google GOOGL -1.51%, for example, women are 30% of the workforce, but only 17% of the tech workforce. At Umbel, the company that I run, women are 33% of our workforce, and we have roughly the same percentage of women in engineering and development that many other companies do these days (23%). We need to do better. As a company that's growing quickly, diversity in hiring across all functions is very important to us as we grow.
So what will it take to see real change? I think the emergence of the role of CDO and the near-immediate presence of women in that role is very encouraging. I believe the work people are doing to reach out to young women and inspire them to pursue tech careers is also important. And I agree completely with the specific, practical advice Rachel Krantz gave in a recent article. We need commitment and accountability from executives. We need women advocating for each other, and men advocating for women.
I really believe the time is ripe for women in technology, and I think the news we'll see going forward is going to be a whole lot better than what we saw last week.