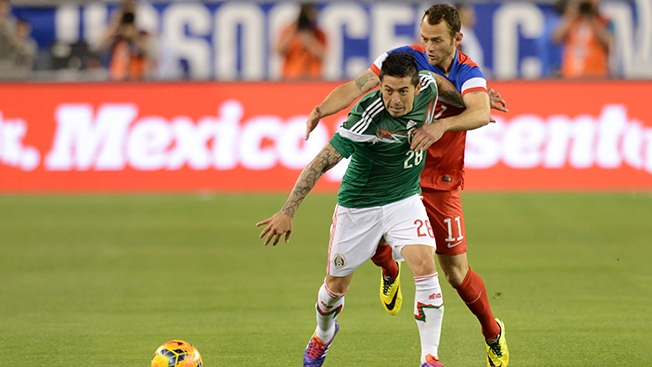 Want to tune in to tonight's USA vs. Mexico soccer match? Head to Snapchat.
The social media platform and Univision Deportes are working together to share highlights from tonight's game, which kicks off at 9 p.m. EDT, in San Antonio, Texas.
The Snapchat Live Story marks the first time the platform has partnered with a broadcast network—it has worked with cable partners Turner and ESPN in the past—and the first time it has covered a U.S. soccer match. Snapchat vp of communications Jill Hazelberger said it was interested in soccer content because of increased interest in the sport over the past decade.
Univision Deportes president Juan Carlos Rodriguez said the network, which creates 10,000 hours of sports content a year, wants fans to experience sports through traditional, digital, mobile and social media platforms. The broadcaster is especially interested in reaching the mobile audience—71 percent of its 7.6 million unique visitors in February accessed its content through mobile devices.
"Univision Deportes is the home of soccer 365 days a year, and soccer fans from all over the world turn to Univision Deportes for the soccer content they care about most," Rodriguez said. "We all know that soccer is Hispanic America's sport of choice, and it is also the world's favorite pastime."
The initiative also marks the first time Snapchat has tried to reach Hispanic Americans—specifically, millennials. It's also the first time Univision Deportes is trying a global initiative on social media.
"The U.S. versus Mexico is a big game," Hazelberger said. "No one can match Univision's reach into Spanish-speaking America, and our experience has been that sporting events drive great content for our community."